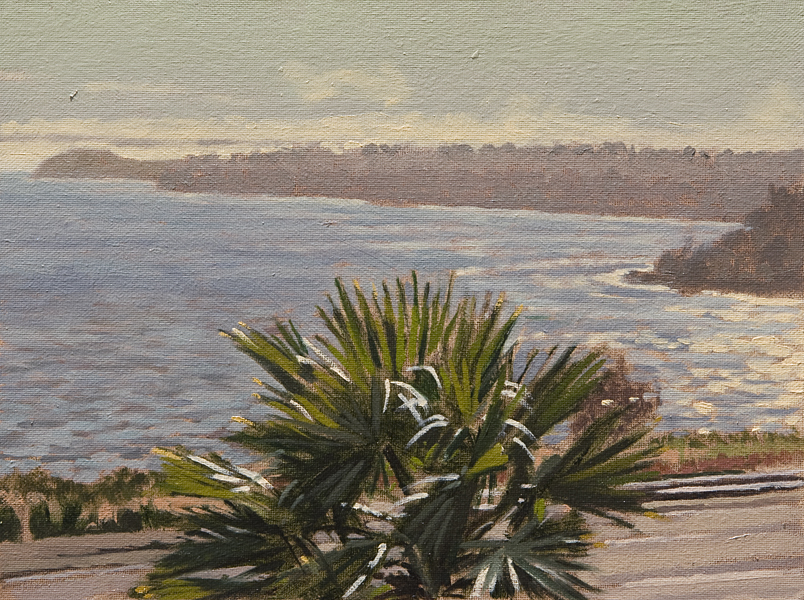 Point Dume, Late Afternoon, (oil on canvas-board, 9″ X 12″, 2017) © Manny Cosentino 2017
Facing the Pacific ocean from inside the Malibu art studio. © Manny Cosentino 2017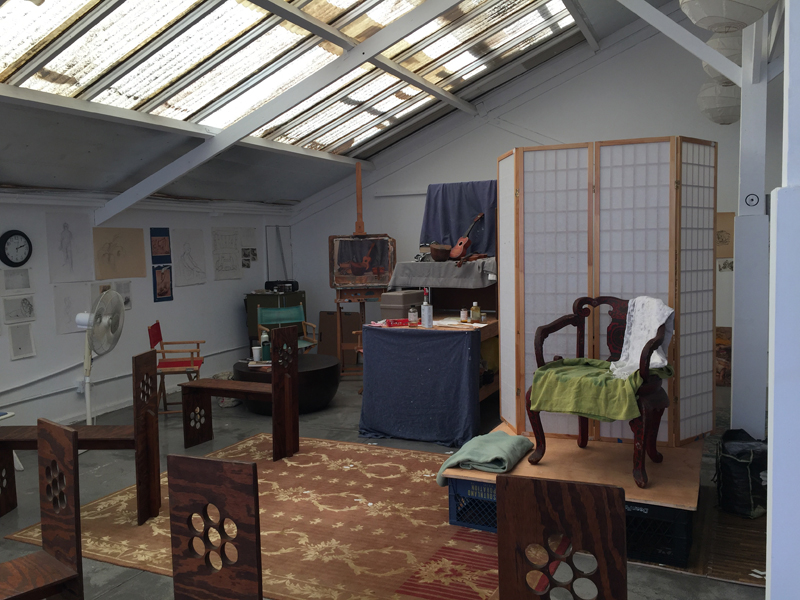 The Malibu art studio with a still life and model set up. © Manny Cosentino, 2017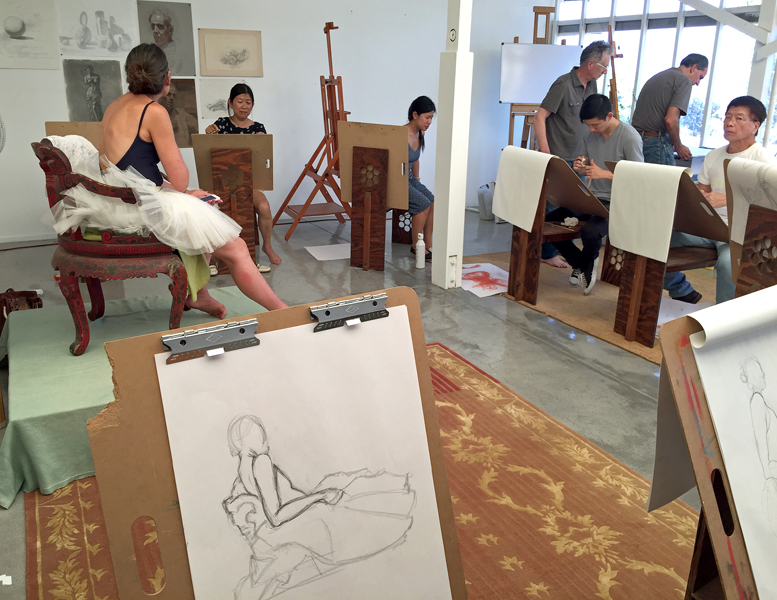 Drawing party/fundraiser for Ryman Arts, July 2017, Malibu studio. Photo Courtesy of Ryman Arts, 2017
Drawing and Painting Classes/Malibu Studio

25109 Pacific Coast Highway, Malibu, CA 90265
Semi-private lessons in drawing and painting applied to your own project, or in the context of structured classes set up by the instructor. Topics include eye-hand coordination, visual awareness, line, shape, form, value, composition, color theory, color mixing and underpainting. Formal and expressive elements, and the development of your own personal style.
Ages; high school and up.
Malibu Studio, 25019 Pacific Coast Highway, Malibu, CA, 90265. Studio hours; Wednesdays and Thursdays, 11 am to 5 pm, Fridays, by appointment.
Email manny@mannycosentino.com for rates, supply lists and more information.