Point Dume, Late Afternoon, (oil on canvas-board, 9″ X 12″, 2017) © Manny Cosentino 2017
Facing the Pacific ocean from inside the Malibu art studio. © Manny Cosentino 2017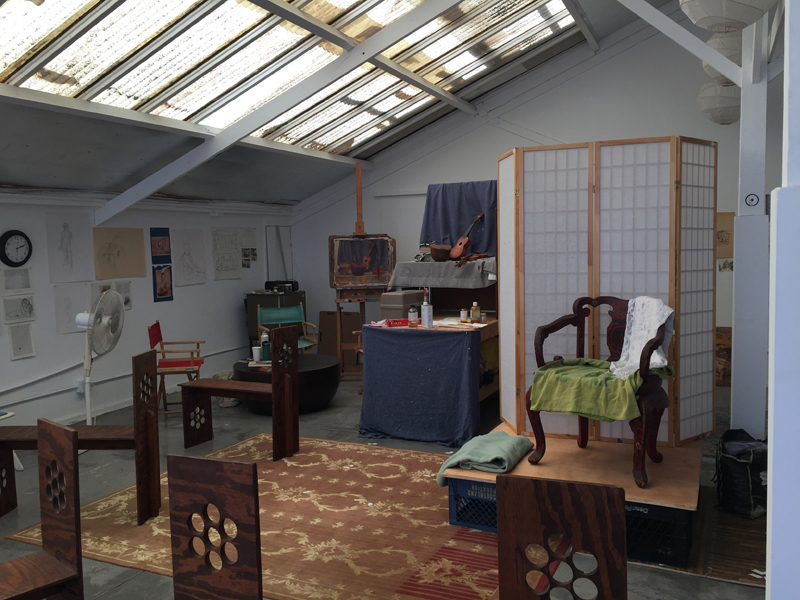 The Malibu art studio with a still life and model set up. © Manny Cosentino, 2017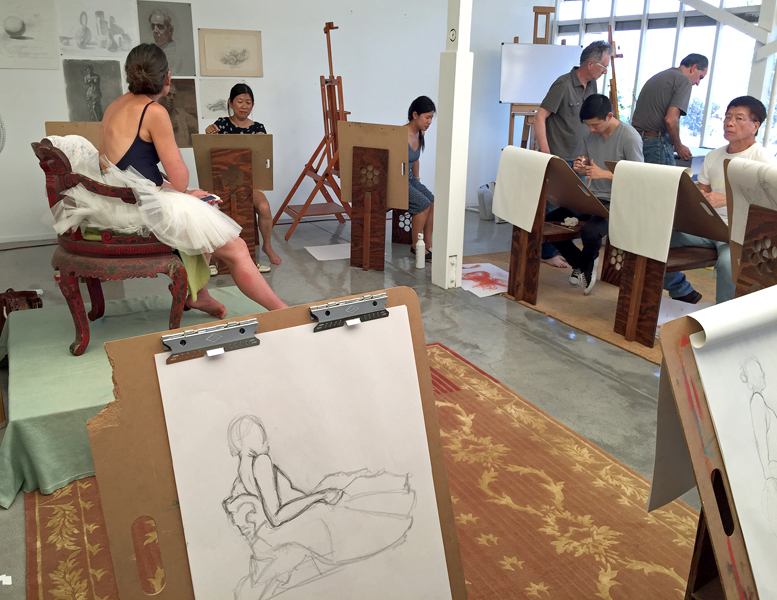 Drawing party/fundraiser for Ryman Arts, July 2017, Malibu studio. Photo Courtesy of Ryman Arts, 2017
Drawing and Painting Classes/Malibu Studio

25109 Pacific Coast Highway, Malibu, CA 90265
Semi-private lessons in drawing and painting, applied to your own project, or in the context of structured classes set up by the instructor. Topics include eye-hand coordination, visual awareness, sighting, line, shape, form, value, composition, color theory, color mixing, underpainting, different methods of applying paint, brushstrokes, etc. Formal and expressive elements, and the development of your own personal style are also discussed.
Classes are either three or four hours long, and sold in a series of 5. Students will have up to sixty days from the time of purchase to complete the 5 classes. Classes can also be purchased one by one for an increased rate. Ages; high school and up.
Malibu Studio, 25019 Pacific Coast Highway, Malibu, CA, 90265. Studio hours; Wednesdays and Thursdays, 11 am to 5 pm, Fridays, by appointment. 24 hour advance reservations for all classes and cancellations.
Email manny@mannycosentino.com for rates, reservations, supply lists and more information.